SPILL RESPONSE? CALL US TODAY 01767 679143
RemTech holds a stock of 'off the shelf' containerised remediation systems which are available for short or long term hire as well as self-contained, towable pilot testing and chemical injection trailers which can also be used in emergency situations.
Construction and Optimisation of an Air Sparge and Soil Vapour Extraction System: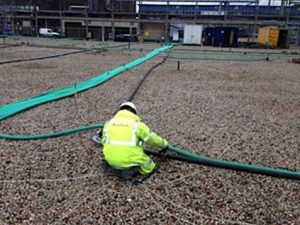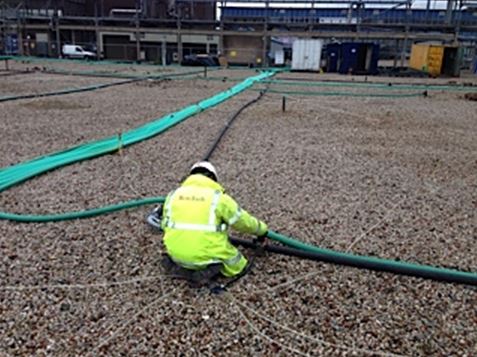 Background:
When a large pharmaceutical company, based in Dagenham UK decommissioned its facility, standard site investigations found an assortment of dissolved solvents and hydrocarbons within the subsurface. In addition a former landfilled area also contained a mixture of chemical contaminants which required removal so that redevelopment of the property could begin. The lead consultant for the project (Arcadis) designed a treatment train of in-situ technologies including chemical injection, air sparge with soil vapour extraction, and total fluid extraction from the subsurface with effluent treatment.
Find out more and download the case study.